Tama City is the location of the events of the 25th century.
Locations
Named
Bureau of Time
The Bureau of Time & Space has its HQ located in Tama city. It is large and separated from the buildings around it.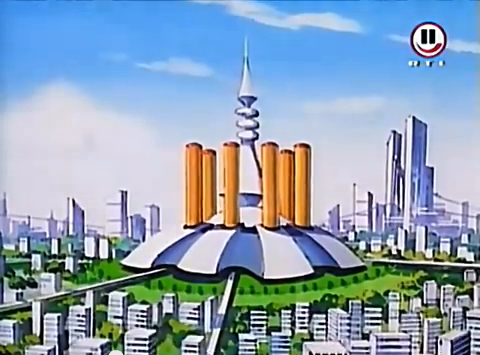 Dr. Bernard's lab
This is where Sarah and Tony hang out. Flint and Rocky live here also, as well as the rescued Time Shifters until the end of the series when they return to the Land of Time. It has a attic, this is where the rescued Time Shifters live, as well as a bathroom and bunk beds. It also has a game room.
Unnamed
Garbage Dump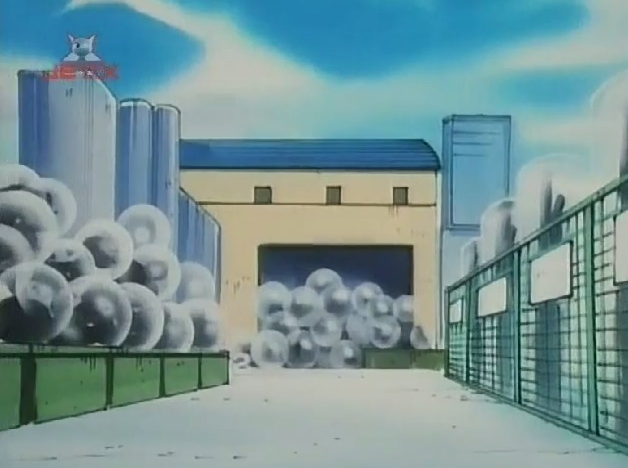 Was the location that Rocky Hammerhead ended up at in episode 22.
Tama City Junior High-school
Tama City Junior High is the school of which Flint attends from episode 3 onwards, Sarah and Tony Goodman wee already attending this school before then. Petra Fina Dagmar teaches at the school under the disguise of "Miss Iknow", while Dino and Mite also disguise themselves as the Vice Principle and Principle.
While the school does not have a standard school unifrom, Tony and Sarah Goodman are seen wearing the schools sports uniform in episode 21. The only reference to the schools actual name within the show, of which the initials "TYJH" are shown on Sarah's outfit while "TOJH" and "TCJH" on Tony's, the constant change to the initials is likely done in error.
Cafe
The cafe, seen in Episode 22 is where Miss Iknow took Rocky Hammerhead on their date. Merlock and Bindi also were there.
Merlock's home
Seen in episode 18 and episode 33. This is where Merlock and Bindi live.
Park
Also seen in episode 22 was the city park, it is a multi-complex with a number of levels.
Trivia
In the English dub, the city is never named.
It is named after Tama New Town, which is the location of Sanrio's theme Park Puroland.